Coach Millard
February will be all about fitness in PE classes. Students will get to learn new exercises, play games that get their heart rate up, and understand what a healthy diet looks like. In Team Sports, students will wrap up the trimester learning about Pickleball. Pickleball is a great "lifetime" sport and also a great hand/eye coordination skill.
We have made it 2020. To start the new year, students in PE will be learning and practicing basketball. Basketball is a sport that can be played for a long time and teaches all ages important fundamentals and motor skills. In Team Sports, students will get to learn about and play volleyball, as well as pickle ball to finish out the trimester.
This month in PE, students in grades 1-4 will be playing strategic and cooperative games. The games include crab soccer played inside the gym, and capture the flag outside weather permitting. Students will have to plan and execute different strategies with their peers to play the game in an effective manner. They have a lot of fun in the process and get great exercise while completing critical thinking. In Team Sports we are talking about and playing basketball. This includes how to dribble, pass, play defense, and shoot the ball properly. Students will get to compete with different basketball drills and will get to play games with their peers.
This month in PE, grades 1-4 are working on their hand-eye coordination. Students are doing different tennis ball drills based on their grade level. These drills all help improve their hand-eye coordination which is a skill we all need. The two games that are being played to also help with hand-eye coordination are dodgeball and crazy ball. These games are fun and get the students moving and also have the students track objects.
In Team Sports, students are currently learning about and playing football. As the month goes on we will also play kickball to wrap up the trimester and students will learn about the game of baseball during this unit.
In health class, we have transitioned to talking about different body systems, peer pressure, and how to handle stress. As we wrap up the trimester students will get to do a project over a unit that has interested them in the class and teach their peers about it.
Fall is approaching. The first couple weeks of school have flown by and students are off to a great start in PE. For grades 1-2, we are starting the year focusing on movements. Students are learning and practicing how to skip, gallop, shuffle, and hop this week, and are getting a chance to play turtle tag. For grades 3-4, students are getting to learn and play soccer in a fun way by practicing skills such as passing, trapping, dribbling, and shooting. Throughout the week they get a chance to play cougar ball which is a team game of soccer and rugby mixed, minus the tackling.
In middle school, our team sports classes are also learning and getting to play soccer, and as October approaches we will transition into the great game of football. In health class, students have began the year discussing nutrition and are writing down what they eat for a week so we can understand what they're doing good and how we can improve our diets. As the month rolls along grades 5-6 will start discussing first aid and grades 7-8 will begin talking about reproductive health. It's been a great start to the year thus far!
Welcome to Coach Millard's website.
I'm excited to be at WCA for a second year! Our students did a great job last year with whatever was thrown at them. This year we will continue to build on the skills and principles that were established last year in PE. I once again look forward to a fun year at WCA. Go Cougars.
A brief history of me:
I grew up in a suburb of Dallas, Texas, where I played a multitude of sports growing up and spent time outside. Physical Education is a passion of mine as I still love sports and being physically active. I received a Bachelor's degree from WVU with focuses on athletic coaching while playing quarterback in the Big 12. After that, I obtained my Master's degree in Sport Management.
My wife and I have a 3 year old son and have a girl on the way. My hobbies include spending time with my family, hiking, hunting, sports, and anything outside.
I will be teaching PE, Health, and Team Sports. I've been teaching for four years and am looking forward to being at WCA to get going on my 5th. Each of my classes will be centered around understanding lifelong health and wellness. Student's will be challenged both physically and mentally in my classes and learn a multitude of physical skills to be healthy individuals in their lifetime. Students will learn and play many different games and sports depending on the class; and understand the importance of teamwork and sportsmanship.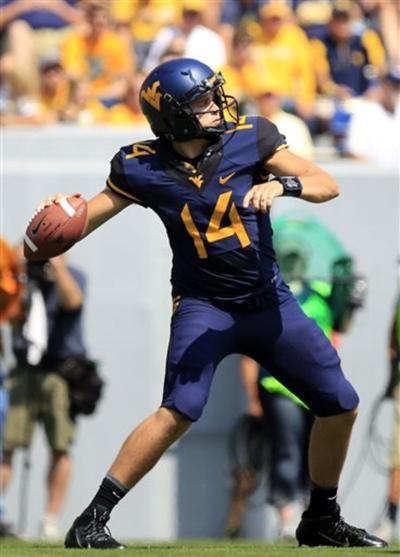 Schedule:
8:00-8:16 Homeroom
8:20-9:05 Team Sports or Health
10:05-10:50- PE 4th
10:55-11:40- PE 3rd
11:40-12:25- PE 2nd Grade
1:10-1:55- PE 1st Grade
2:45-3:30- Team Sports or Health